Helping you buy responsibly – Palm oil free alternatives
SUBSCRIBE TO OUR Newsletter
It sits breathtakingly high on the cliff tops, their private beach a very steep funicular ride away. In the Early Middle Ages beer was primarily brewed in monasteries , and on a smaller scale in individual households. It offers an exciting deal to its new clients. Dewi Sri, Legian, followed the new trend and opened their Portabella Italian restaurant with Chef Vittorio, a man with a passion for his pasta who also produces some excellent monthly specials such as his Lentil Soup from homeland Sicily a soup that was thick and rich with a liberal sprinkling of sliced sausage making it as hearty as any from Central Europe? Siam Sally opened on the site of the old Barandi after a massive re-building project, offering their version of Thai cuisine. The chorizo is totally unlike those you buy from the deli.
19 natural salt alternatives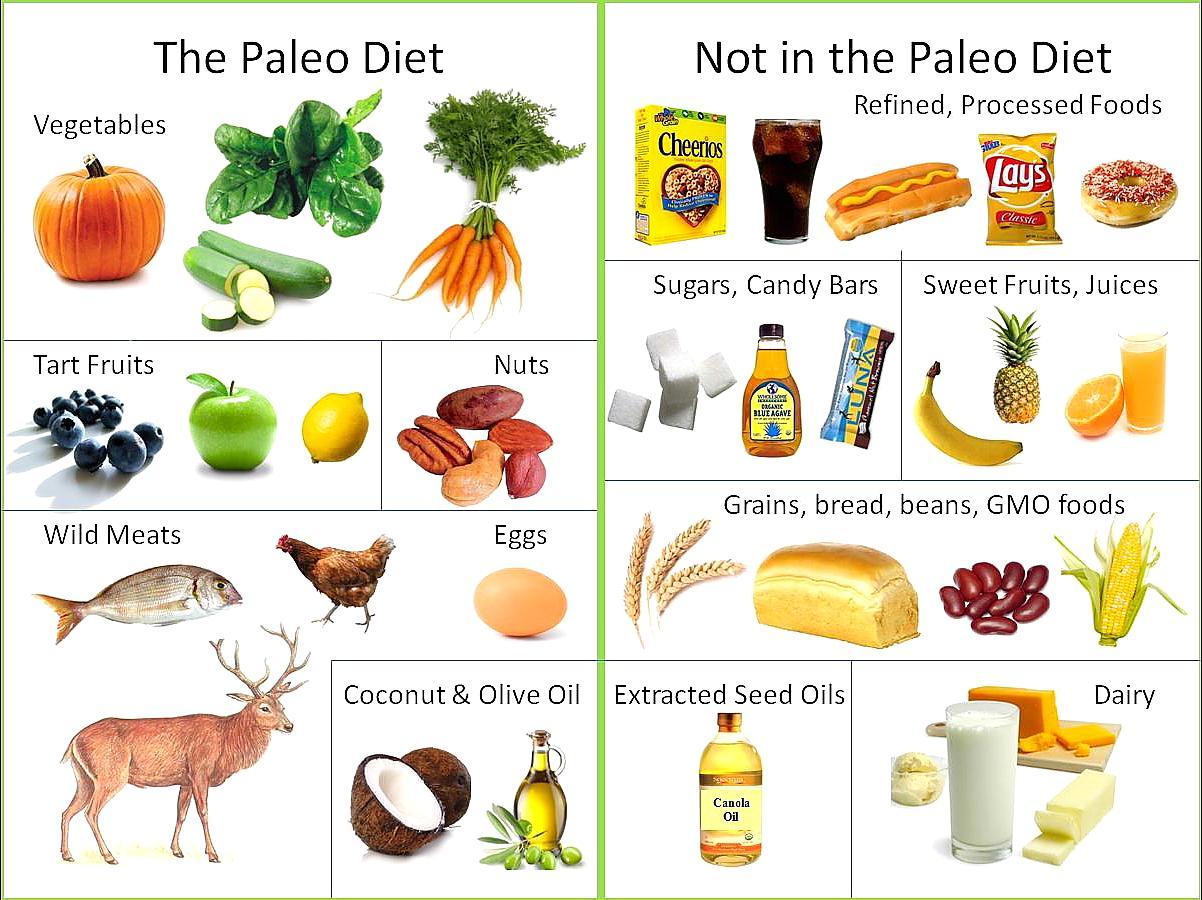 Watercress Malam is the evening dinner version of the popular Watercress Café on Jln. Watercress was one of the successes of with their innovative breakfasts and healthy organic lunches. Now they have gone fully licensed and offer a dinner service, still retaining some of their day time favourites but adding many more substantial dishes as well. Lamb Chops [lemon mustard marinade, couscous and minted yoghurt], Sticky Pork Belly [soy and sesame greens and wild rice], Citrus Chicken [coconut rice, BBQ Corn, crisp shallots and coriander pesto] all tempt the taste buds.
In Seminyak-Kerobokan was the usual frenzy of new openings, instant successes and imminent failures. Some presenting quality cuisines others just chasing the drinking dollar! The style is mainly South American [much more than just Churrasco] but includes offering from many other cuisines, in fact any that are produced by fire or smoke! Small plates can include Pulled Pork Sliders with pickled red onion, aioli and tomato, Empanaditas with pork, goat cheese and green olive or vegetarian with green peas, feta and mint or a Taco with battered fish, chipotle mayo, slaw and mango or braised beef brisket with Pico de Gallo.
Bambu was set up by the trio from La Lucciola, a place that has always been renowned for its location rather than its cuisine.
Chef Nyoman Suasa offers a small but interesting menu. Salads can be vegetarian [green papaya in broth, mushrooms and baby cauliflower in ginger] or seafood [blue river prawns with lemon basil] or Ayam Pelalah [shredded chicken tossed with lime and chilli].
Not impressed with how seafood in general is handled in Bali [I really agree with that, too often I am presented with perfect fish that has been overcooked till dry or worse still soggy from poor defrosting technique] they attempt to present it perfectly cooked, wonderful!. Start with Sweet Potato Fritters, mashed sweet potato dusted with breadcrumbs and pan-fried served with a salsa and sour cream lime sauce. Coco Loco Shrimps [actually prawns] are coated with caramelized coconut and served with a sour orange sauce.
They have since extended their menu to include dishes from across the waters in Mexico. The Burgers arrived with Wacko, and now everyone else I copying the act. Top of the range is the Wagyu Burger. Legian saw the opening of The Stones on Pantai Kuta. This Marriott hotel features three very different restaurants. Live cooking stations attempt to provide entertainment and novelty.
Directly behind The Stones is an excellent small Indian restaurant, Atithi, not just presenting food from the north but many street food dishes as well. Their specialty is from the Punjab, Dal Makhani. Unlike other dals this one is based on a combination of whole black lentils and kidney beans. This dish is greatly revered in India and due to its complexity often reserved to special celebration days. Indian tourists to Bali are amazed at finding this dish at Itithi and return regularly to re-order.
Kuta South [I still call it Tuban and Jln. Kartika Plaza] saw the opening of many restaurants and small cafes in front of The Bali Garden Hotel. Corn Cakes are with toppings; guacamole, pico de gallo and pork belly. Tostaditas are topped with braised duck [bell peppers, feta and tamarind mayo], braised goat [pico de gallo, red chilli, mint and jalapeno sauce] or slow-braised pork cheek [cilantro, jalapeno and chipotle mayo].
Next door is Warung Damar, pure Indonesian. Otak-Otak is a fish cake wrapped in banana leaf before going on the BBQ, served with peanut sauce, Martabak [minced beef and vegetables combined in a crisp pastry] with sweet and sour sauce and Lemper is shredded chicken and coconut with sticky rice.
An American style diner it leads the burger charge! All day snacks and light meals are their specialty, but specializing in burgers and shakes, waffles and pancakes. So, what to expect in ? No doubt more of the same with so many new 5 star hotels about to open, each vying for that restaurant that stands out from the rest!
In Sanur the majestic Maya Sanur will try to replicate their success in Ubud. The stand alone options are also exciting, many opened too late in to be reviewed as yet but will do so early in but with Bali tested chefs in place such as Hajun Locale, the latest Will Meyrick outlet from the Sarong Group, in Ubud and soon the Javanese Maluku on Petitenget.
Sasa returns with a new Italian restaurant in Legian and the Watercress operation expands with its new Canggu site. Up in the mountains behind Munduk is the Sanak Resort, its Kitchen Table restaurant high on our list for a review. We also hear that Jamie Oliver is headed this way [his name anyway, apart from an opening appearance] due to open beach front at Pantai Kuta.
Was opening chef at Bridges and helped it. Best Value — Elsewhere, young chef doing great things, healthy and tasty. This is my annual summary of all the new restaurants that have opened in Bali. Is there no ending to how much [often recklessly] is spent every year in this way. In , unlike , a big percentage of the newbies were of high quality, innovative and fairly priced, in fact it has been a vintage year, so much so that another 10 places also deserved to finish on our?
However the inevitable result is, and has been, the closing of many others. Some lasted only months and a few almost reached one year but the failures have been many, including a couple of very good places such as Tulip. The buzz word for was? Last year it was organic [with most of them not], in previous years it was? The honorable tapa is a Spanish invention, a small dish eaten with fingers or using a toothpick or small fork, whilst sitting at a bar sipping your drink.
The only true Spanish tapas bar opened and closed within a year, a total failure, in Kuta Galleria many years ago. What all seem to call tapas these days are a selection of small plates [? The concept is to enjoy a wide variety of different tastes. Mama San championed it a few years ago and now many follow, some doing it better than others, some copying in name only! The surprises of began up on Bali?
Spice Beach Club led the way. Very Mediterranean [real and with? The Lovina Bali [on the site of the old Mas Lovina] was an Australian project and is an impressive array of villas, suites and rooms. Needless to say a high quality good value restaurant was a necessity and Heliconia fills that bill perfectly! The mostly Australian clientele is catered for perfectly with a large pizza oven, many seafood dishes including a giant platter.
Most popular is a dish called the Lovina Meat Tapas with three different grilled meats [beef, chicken and lamb]. Down the coast to Amed and the constant development continues. Highlight was the final opening of The Griya, the coast? Its high quality restaurant Safka with Chef Pasi, from Finland via fine dining restaurants and embassy dining rooms, proving the perfect match. Classic European cuisine is carefully married with local spices with pleasing effect.
Typical is the sensational dish of green tea noodles liberally studded with scallops in an urak sauce. This is a perfect example of taking a base Italian dish and improving it with the flavours of Indonesia! Star newcomer in this group was the Hungarian restaurant, Gusto, with the Hungarian owner in the kitchen.
That famous paprika infused Goulash leads the way closely followed by an Hungarian special of small pork and bacon strips pan fried in garlic and black pepper titled Roast a la Brason, served with very crunchy deep-fried potato rounds.
Chicken Kiev and Wiener Schnitzels may be strange fare for Bali? Another newcomer, Harmony, is from the same management as OnlYou, and concentrates on local seafood and produce. Ubud continued its attempt to balance fine dining restaurants with good value ones as their tourist market evolves. Top of the fine dining range was Wijaya Kusuma at the very impressive new hotel in Begawan, Ayung Resort. With majestic views back up to the source of the sacred Ayung River, the food matches the location.
The menu combines international fare with Asian spices, delicate and tasty. Baby Chicken is served Chinese style dipped in soy and black vinegar, with straw mushrooms, tofu, mustard greens and XO. Pan Seared Foie Gras, sits on soft mushroom ravioli, with morel sauce and apple chutney whilst their Beef Carpaccio is flavoured with rendang spices. Monkey Forest Road saw the usual number of openings and name changes. Lemonade [what a strange name? The star new boy this year was Dolce Arancia [sweet orange] a true Italian eatery with some incredible pasta dishes such as their Spaghetti in orange, studded with plump prawns, a surprising dish!
At Tjampuhan, Rondji was an impressive outdoor site, under mature trees, with majestic views, in front of the Antonio Blanco Museum, Their menu a bit optimistic but now with a new chef trying the right the wrongs of a false start.
More large hotels began to appear on Ubud? Its restaurant, Petani, was a pleasant surprise and became the first of a chain of new mid range hotels whose management opted for quality ethnic offerings rather than the usual moderate tourist menu.
Udang Kelapa is a soup of coconut and lemongrass topped with a row of juicy prawns. Betutu Wonton has a wonderful base broth, filled with soft wontons stuffed with duck meat that has had the betutu treatment, quite sensational. The delicate Sapi Mangga is thinly sliced rare pepper tenderloin beef tossed with strips of young mango and a lime mayonnaise.
Chef Made is a perfect example of the wave of great young local chefs currently appearing on the scene doing their thing after working and learning from international experts, the baton is being passed and handled well.
A couple places successful elsewhere in Bali have invaded the local scene. Marzano [Legian] increased the places offering Pizza in Pengosetan to five whilst Warung Bendega [Renon] brought its local offerings to a prime site opposite the Ubud Market. Anomali [Kerobokan], the Jakarta coffee house with wagyu burgers, tried to repeat their instant success in the south but struggled, however perseverance has paid off and it is now bubbling along on Jln.
Raya Ubud and Sitara, long established Indian restaurant in Denpasar took over the temporary Ryoshi site whilst the popular Ryoshi group opened their grand new Ubud restaurant, in very Japanese style with air-con sushi room, and indoor and outdoor garden settings with their well-tried menu.
Bisma, for many years the sole domain of the ever popular Caf? But amongst the gloom were few rays of light with celebrated chef Wayan Budiana moving in to Sand [ex Bonsai], Mahi? Mahi Fish in Curry Meuniere Sauce [pan? This one is by far the most professional yet but the jury is still out?
They even offer a Chip Butty which will puzzle all but the northern English [white bread sandwich filled with a row of chips? For some unknown reason The Bypass as it skirts Sanur has been a graveyard for many restaurants [the same as Sunset Road] even great ones such as EIGHT could not survive, although last year? This year it was the turn of Serenity a Spanish import from Singapore [why this location I will never understand? A large two storey operation that obviously expected the same numbers it gets in Vivo City in Singapore.
A similar story exists for neighbouring Renon but the Cheap Eats category of dining requires full houses every day to survive, although some quite good ones have been quickly opened and closed [even Profito which tried to offer a modern warung version, and did it quite well]. However the choice here for the budget diner is enormous, though mostly offering various regional Indonesian cuisines. In between Renon and Sanur little Warung K. Danau Buyan, both restaurants now full every day for a lunch of Chinese seafood.
Further along this street towards Renon is the Cheap Eats find of the year! Rinjani is a Lombok warung, and better than anything similar that may be found in Lombok. A stylish eatery offering the choice of air-conditioned dining or garden courtyard, with tasty [sometimes spicy!
Nearby is Echo Beach Caf? Innovative breakfasts [Baked Beans with a difference; kidney and white beans are combined in a ceramic dish with a dash of spices, topped with two eggs then oven baked. On serving they have sour cream and a sprinkle of parmesan added, crusty cinnamon toast on the side, together with a small side salad of rocket and lime, add a sliced chorizo sausage if you will?
My type of breakfast! Further down Betu Belig and swing to the right towards Canggu and you find La Finca, outdoors but under cover, a Spanish restaurant with a Spanish chef, even Spanish style suckling pig on special some days, no wonder it is busy! Star of was Luke Mangan?
Seared Scallops are with leek, lemon, crisp pancetta and horseradish. Eatoss combines local food [Ubud? Across the road is the L Hotel, their Lola restaurant on the mezzanine presenting excellent Asian cuisines [Szechuan Orange Chicken, consists of amazingly tender pieces of chicken that have been tossed in the wok with long beans, baby corn slices, mushrooms and red chillies. Big on flavour and big on heat! More Tapas, and some very good ones, Indian Tandoor specials and a Teppanyaki room. Teatro Gastroteque, close to Seminyak Square, appears to be the latest rave restaurant in Bali.
As they offer dishes such as Butter Poached Lobster with caramelized cauliflower, truffle pure, spiced brioche, avruga caviar sphere, champagne sabayon and vanilla butter, it is not difficult to see why? Merah Putih amazed with their building design [trapping the rain water from the transparent roof that resembles a garden hot house! Tapas style with Indonesian flavours their Coral Trout is wow!
Served in carpaccio style the paper thin trout slices are layered across the plate covered with similarly sized slices of pomelo and palm heart then drizzled with soy and ginger, it is one of those simple but great dishes that you tend to order on every visit.
Another is their Bak Pao, which arrives on a small glazed slab of tree branch. It is a folded piece of steam bun [often referred to as an Asian sandwich] stuffed with rendang beef shin meat and shallots a small serve of sambal bajak which you add before devouring, very good!
Along the narrow Jln. Drupadi a few new ones try to make it without any passing foot traffic, always difficult. Kebun Zibiru has replaced the Austrian Caf?
Vienna with Italian, pasta breads, pastries and jazz. Further around is one of the most fun places for a lunch [organic if you want], little Kreol Kitchen [Slow-Cooked Pork in black beans and chilli, perhaps more traditional than what is found on the menus of Bali?
Out on Sunset Road is a very adventurous operation, Solata. Imported chef Ezzio Gritti from the famed Michelin starred L? Osteria di via Solata in Bergamo, Italy, in perhaps the most perfect fine dining setup in Bali. Set menus featuring very freshest ingredients, many specially produced for the restaurant.
A sample of their attention to detail is one of their pre desserts, a slice of Burrata [an Italian hand-made cheese, the outer shell solid mozzarella and the inner a cream filling blended with mozzarella] served with a special marmalade jam. Fontana Hotel on Jln. Dewi Sri, Legian, followed the new trend and opened their Portabella Italian restaurant with Chef Vittorio, a man with a passion for his pasta who also produces some excellent monthly specials such as his Lentil Soup from homeland Sicily a soup that was thick and rich with a liberal sprinkling of sliced sausage making it as hearty as any from Central Europe?
Kuta, on Sunset Road, and another hotel is doing it differently. Amongst them a White Rendang [no chilli] and his Indonesian Platter, spicy crocket potato, minced chicken lemongrass, mango salsa, tamarind sauce, cucumber pickles, fish rolls, vegetables with spiced fresh coconut, spicy prawns, quite an amazing blend of different tastes.
Their Beef Carpaccio is uniquely different, the shaved prime beef having been marinated in hazelnut vinaigrette and served with arugula pesto, asparagus, lettuce and flaky Parmesan chips. Jimbaran saw the arrival of Cucci offering tapas with a difference, BBQ Octopus with Asian gazpacho, fresh apple, caramelized cauliflower and coriander, or Marinated Pulled Pork with soft boiled egg, cinnamon raisin jam and charred spring onions. It is in a large building set in the gardens of the Kayumanis hotel, unusual with tables separated by hanging curtains.
The outdoor courtyard suites al fresco diners, it is situated between the restaurant proper and the bar lounge. The cold Seafood Platter includes oysters, king prawns and half a lobster, enough for two. A Lobster Pizza [wood-fired of course] is scented with tarragon and garlic. At Four Seasons on the bay, Sundara opened, top end stuff!
The outdoor courtyard suits al fresco diners, it is situated between the restaurant proper and the bar lounge. A cold Seafood Platter includes oysters, king prawns and half a lobster, enough for two. Nusa Dua had nothing new worth talking about but that will all change on with a string of new super luxurious resorts opening along Bali? In Jimbaran the opening of Ayana sister hotel Rimba saw acclaimed young Singaporean chef Jusman So move from Chef de Cuisine at Dava [where he achieved what many before had failed to do] to be Executive Chef in charge of all the restaurants at Rimba, a tasting to look forward to.
Fine Dining Solata, an ambitious project to offer world class fine dining, small and select with cuisine to match from one of Italy? Osteria di via Solata] in Bergamo, Italy. Best Restaurant Salt Tapas at Sentosa Villas, The magic of Luke Mangan with combinations that work easily wins the war between the many new tapas restaurants. Balinese Petani at Alaya Resort, Ubud. Unusual combinations, some from North Bali others are the creations of the chef, whilst maintaining that style.
Offering innovative breakfasts and tasty lunches, as organic as you want. North Bali Spice Beach Club, Mediterranean style beachfront at Lovina, menu features many popular Greek dishes in lounge style restaurant. East Bali Safka at The Griya? High class cuisine blending European standards with local spices.
Cheap Eat Rinjani in Sanur, a Lombok warung, very cheap food with taste in a stylish setting [for a warung], a great place for those who like their food with a bit of a bite! An unbelievable number of new restaurants were opened all across Bali.
Many were instant successes, some will take time and many will never work, in fact a few have not even lasted the year out, and have already gone. Do you remember Bali of the 90's? It is a cause for constant amazement at the ever increasing range of quality restaurants now by comparison with that era, in almost every area, covering so many different cuisines, and at all levels of the pricing yardstick.
Without doubt Bali now offers the greatest range of ethnic cuisines in Asia, almost on a par with multi-cultural Sydney. The north of Bali is fairly stagnant as it has been for many years although one major new beachfront restaurant is under construction in Kalibukbuk, Spice Beach Club. By the rumours circulating it sounds like a cross between a Johnny Rockets [table disc box selectors] and a small 'ku de ta'! The pick of the north this year was Darcy's the new beachfront restaurant at The Dolphin Beach luxury apartments on Jln.
Seririt, on the western outskirts of Lovina, in Bali's north. Simple basic food at budget prices. Appetiser, the ever popular Prawn and Avocado Cocktail. Pasta can be with meat, seafood or pure vegetarian. Mains can be Beef Steak or Chicken many different ways; Japanese teriyaki, Indian tandoori, Chinese lemon honey, Italian Valdostana [mozzarella and tomato salsa] or an International Chicken and Mushrooms. Amed saw the usual crop of new small warungs, many connected to new hotels most the size of a Bali homestay.
The Griya is finally about to open with its all day dining caf? The flow on effect has already been enormous with old places now being renovated, swimming pools installed in those that did not previously have them and new projects planned by other non-locals. As long as Amed never loses its 'local' individuality then they should all sit well together. Candi Dasa followed the rush of new places in with a quiet year, Nau-Mai was star newbie, opened by Bendi who had set up and run Toke in the 90's, then Candi's most popular restaurant.
Mains include Chicken Parmigiana, Spare Ribs, Steaks and Lamb Chops, all those things the visiting tourist is looking for as well as a few local specials including Chilli Prawns and other local seafood dishes. Also new for Candi Dasa was the weirdly named Crazy Kangaroo, purely a tourist magnet. A large open space with many sections, and live music, it is Dutch owned and operated from the hotel across the road, Pondok Bambu. Ubud consolidated with a few closures and openings but with much new hotel activity, two are soon due to open in Pengosekan and one day The Westin at Lod Tundah, as well as a host of new small villa complexes.
Moka [now a keyhole operation at the Bintang supermarket complex] moved, floundered and moved again. The impressive Dijon arrived in Sanggingan but like all before it struggled to make its mark though offering high quality and good value, Kopi Bali House [packed every day in Sanur] tries to emulate that success at the quiet end of Monkey Forest. Almost opposite, Sarpino's from Legian opened, attempting to invade the ever-growing Ubud pizza market. Another entrant was Mama Mia in Pengosekan and early in its life played to packed houses.
Go Fast came and went fast, replaced by Eve's giving us some ethnic dishes from Manado. The former back street of Jln. Sukma in Tebasaya, suddenly entered the restaurant scene with the arrival of Lezat [a mix of Dutch and local budget dishes], Warung Little India moving from Hanoman and Indotopia with its initial small Vietnamese offering beginning with some great entrees; Goi Cuon [fresh rice paper spring rolls] stuffed with prawns and minced chicken, Bahn Cuon a mix of chicken, mint and mushrooms rolled in a glutinuous rice crepe, are both excellent.
Also the Cha Gio, the traditional Vietnamese deep-fried spring rolls that you roll in lettuce and mint then dip in the sauce. In central Ubud [Jln. Goutomo] The Melting Wok was the overnight sensation, with daily queues for the small table space, their daily menu wok-produced dishes of that days fresh produce with a blend of France and Laos.
Not far away a new large Indonesian restaurant is soon to open [where the 3 Brothers workshop used to be], no parking but plenty of walking traffic. Up on the main road Jakarta style coffee shop Anomali [one of Kerobokan? Bali Deli has been threatening to open on Raya Ubud for a year now, maybe one day? The big moves were from Ryoshi who opened with very stylish Japanese design next to Bebek Bengil in Padang Tegal [fresh sushi and sashimi every day], and Queens of India opening their 3rd outlet [after Tuban and Tandjung Benoa] on Jln.
Suweta [next to Ibu Oka], their star dish for me being their Chicken Tikka Makhanwala, tender chicken chunks in the most fragrant luscious curry sauce you can imagine, and one that is days in the preparation. Up on the hill that is Penestenan, Caf? Mendez [with its goat specials] and Bayu have been joined by a few new places; Alchemy is all health and goodness with its colonic diets and 'treatments' and Warung Sharaswaty offers Vegetarian Indian cuisine at very budget oprices.
The bread and pastry shop Kue opened a 2nd outlet after its long time presence in Taman. More places are about to open. Il Pomodoro breaks the tradition and brings quality foreign cuisine to a non tourist part of Bali, for the first time.
It offers Italian food in a large pleasant air-conditioned restaurant north-west of Denpasar on Gatot Subroto Barat. Plenty of off-street parking and pleasant young waitstaff add to the experience of good food at not much more than warung prices. The Renon area of Denpasar continues to be the budget eating area of Bali. Whilst it is predominantly local food for locals the gradual move upscale, with both local and international offerings, is making it an area to take seriously.
Now with about restaurants and warungs spread around the loop there were many additions of note. Not long after the place was going through another renovation? It has recently been demolished and a whole new complex built in its place, a very modern and stylish structure with ample off street parking.
At the front is a caf? Behind, in three garden warisans, is the restaurant proper. Oxtail can also be ordered as a plate of small crispy deep-fried chunks or Bakar, simply grilled. Sanur is, as always, a battle! The geographical shape of Sanur, a narrow band spread along the coast, creates many small local areas with no one centre of activity, so a place must be very special for people to travel.
Yamayuri took over from what once was the Lotus Garden and tried to introduce Japanese fine dining, a series of small dishes of varied and sometimes very unusual ingredients. The Three Monkeys made the trip from Ubud, housed in one of the most stylish restaurant designs of the area, their menu totally different to what is offered elsewhere in Sanur. Lumpia Semarang [chicken and bamboo shoots], Salads are many [fried Halloumi cheese, asparagus and honeyed endive].
A refreshing Carpaccio of ginger-cured salmon. From the wood-fired oven comes Rack of Lamb, basted with Dijon, honey, orange juice and thyme. Chicken Thighs are in grain mustard and Pork Belly in a pomegranate glaze. The popular Kayumanis closed down, removed the home-stay at the rear and rebuilt a much larger restaurant to cater to their ever-growing customer base, with an air-con room at the rear.
Kayumanis has long been one of Sanur's quiet achievers. At the southern end Bali Deli finally arrived with a coffee shop downstairs and its restaurant, Le Spot, on the roof.
Next door is Crema [replacing Spike's] a small Italian coffee shop and unusual light meals; Unscrambled Eggs with pancakes and Italian sausage, a Muffuletta sandwich with mortadella, salami, mozzarella and provolone in Italian bread. Pasta can be pappardelle, penne, buccatinni or spaghetti. Out on The Bypass Koki returned, still Korean but now with a smart renovation. The menu includes old standards such as Bulgogi, marinated beef cooked at your table.
Start with Korean dumplings fried or boiled, stuffed with minced beef or a Pajeon Kimchi Jeon, what the Koreans call a Korean pancake but is really a Korean omelette, stuffed with chilli kim chi.
Similar table cooking processes to the Bulgogi are used for the Samkypsal [sliced pork] and Kalbisalkui [thin oblong slices of rib eye beef]. Further along The ByPass is another Korean restaurant. Initially it was called Han Il [after a move from its long time base closer to Kuta also on The ByPass] but later changed its name to Arirang, a small front terrace with air-con room behind.
Best dish is their Jok Bal, an incredibly large serve of de-boned pork hocks, cooked in soy and spices, amazingly tender chunks of meat.
Further still north along The ByPass is one of the finds of the year, the French caf? La Tartine offering tartines [open sandwiches] of which my favourite is Spicy Bread topped with shaved ham and ricotta, on the side a green salad with seed mustard dressing.
On the other side of the road is the latest Caf? Moka, this time serving Illy, and the modern trend with special smoking area at the front. Casablanca opened in a renovated house, supposedly Cuban, another 'theme' restaurant that appears to be chasing the late night live music and drinks crowd. Elsewhere in Sanur was a sea of new but stereotyped Bali International restaurants that all look the same and all have the same menus even with the same food pics out front.
On The ByPass, at the northern end where many, often good restaurants, have failed before them are two newcomers. The dual named Surya [traditional Balinese with on-premises prepared Babi Guling and Betutu, both Ayam and Bebek] and the upstairs dining for Warung Kayu Api that combines both the Balinese options and a range of International, with relaxing views across the greens of the Sanur golf course.
Soon will be the big test for the area a Singapore invasion with Serenity. The original restaurant is a seater in Vivo City on Singapore's Harbourside.
Spanish tapas are their specialty, and hopefully they will also serve that wonderful Spanish version of Suckling Pig in Bali as they do in Singapore. Nothing much new in Nusa Dua apart from The Bay project [next to The Grand Hyatt] which houses a Bebek Bengil outlet, as well as Thai and Japanese options, but it is all about to happen in with so many new 4 and 5 star hotels opening. Tandjung Benoa continues to introduce many new 'International' restaurants under local management as all the new hotels open and house more and more tourists.
Amongst them however were a few gems, Sate Bali brought true Balinese cuisine to the area and Queens of India did the same for Indian cuisine. Way down the end, past Ramada Benoa, was one of the finds of the year, Mead's. Think Bali and everyone thinks Seafood! Sadly much of the seafood served, from beachfront to 5 star hotel kitchens, is overcooked and dry or worse still soggy from the defrosting. Not at Mead's where owner Warren Mead does it the same way as he has for years in hometown Perth, Australia.
Fresh fillets dipped in an egg wash and lightly pan-fried served with a dash of lemon Jimbaran awaits the new fine dining Sundara restaurant at Four Seasons, replacing PJ's which in the 90's was considered by many to be Bali's top restaurant, Tuban was stagnant apart from an updated Ryoshi, now more open to the passing foot traffic, and across the road Bamboo, which was an instant success with its simple offerings that fitted perfectly with the appetites of the mainly Australian tourists of this area.
Some never get it right, the major requirement in Bali is a consistent quality of recognizable dishes at reasonable prices, served with that Bali smile. Bamboo got it right! Big news in the Kuta area was to finally have something worthwhile along Kuta beach.
Now we have Beachwalk, a sprawling modern shopping centre housing up-market boutiques and a host of restaurants that include many franchises from the USA and a few local gems such as Sardinia Caf? Seminyak dining was highlighted by the move of the Swiss Lestari from Umulas to Drupadi, wonderful pasta and perfect Fondues where Sorriso once was. Mannekepis had a change of management from Belgian to Finnish combining the most popular dishes from the earlier Mannekepis and the now demolished Rio.
Kerobokan slowed down at last with most new places seemingly destined for a short life except for Petitenget [where Tebu once was], with chef Simon Blaby in the kitchen it soon became the perfect spot for an elegant breakfast or daytime coffee and snack. Anomali brought big city coffee house style to tourist Bali, an much to my surprise it worked!
Canggu is now becoming the go to area with many interesting new places. La Creperie moved from Batu Bulig, with its French savory galettes, across the road is a budget French restaurant Joli. In the middle of the rice paddies, on the way to Canggu beach, is Betelnut Caf?
The strangest opening for was that of the Russian Oazia at Spavodka, a large complex hidden behind walls with no outside signage. With ceiling to floor glass as a kitchen wall its design was startling and for a short time became the weekend party venue. They wanted to keep it secret, and in that they succeeded. Now they want to be noticed and are about to move to Jln. Kerobokan, opening their Lobster Bar. What happens in ? There will be even more activity than if all the plans and rumours come about.
Bali Deli still to open in Ubud, much delayed. He has always been a man with his finger on the pulse, each new business starting a craze followed by others [that little Mykonos Taverna 13 years ago started the rush to Laksmana and the creation of Eat Street].
This time it is an offering of 'small plates', entr? Many different tastes, the way I like to eat. With so many hotels and villa complexes under construction and due to open, all with one or more restaurants the problem of oversupply becomes a reality.
The Sea Sentosa project at Echo Beach is now scheduled for opening in , supposedly will have 5 restaurants, some beachfront. New hotels Marrriot, Regent, Shangri-La, Westin and many others both local and international as well as hundreds of new villa complexes are all due to open in ! Best Restaurant - Mead's - Tandjung Benoa Bali is famous for seafood but at Mead's you actually taste the fish, perfectly cooked, not covered with sauces that detract, overpowering the delicate natural taste.
Best Value - Bamboo - Tuban Simple cuisine with consistent quality at the right price. Exactly want they want in this centre of Bali's tourism.
Good value steaks and many seafood options. Best Cafe - La Tartine - Sanur a quaint caf? Best Balinese - Surya - Sanur Balinese cuisine at its best! Babi Guling and Betutu [both ayam and bebek] processed on the premises via a hygienic kitchen, very professional.
Best Cheapie - Betelnut Cafe - Canggu Located in the new restaurant area of Bali where there are still rice paddies between the villas. A funky simple design which suits both the food, and the clientele. Salads, big breakfasts, Mexican and local. The surfing chef catering for the surfers. An unbelievable number of new restaurants were opened. Do you remember Bali of the 90''s?
It is a cause for constant amazement at the ever increasing range of quality restaurants, in almost every area, covering so many different cuisines, and at all levels of the pricing yardstick. The north of Bali is fairly stagnant, only two newcomers took the gamble in Seyu replaced the old Bali Apik in central Lovina, and after a full refit re-opened as the area's 1st Japanese restaurant', that is if you overlook Octopus Garden years ago.
Seyu offers a full range of sushi [traditional, modern and Americanised], sashimi, snacks, mains and even a fusion special looking like Nasi Goreng but called Teppanyaki Garlic Rice. The other newbie of note is Le Jeanzan, opened by the long time local chef at Damai. I recall an incredible Balinese Snail Soup he produced when he was there, it was quite amazing. The coastal strip south of Amed sees constant development.
Every visit I discover new small hotels and warungs, mostly locally owned, some with foreign involvement. This year, however, not one overtook the previously established favourite eateries. There is much excitement about this area's first ever up-market development The Griya, which is due to open early in , luxury pool villas, high on the hill with views across to Gili Trawangan, within the complex will be Maku a fine dining restaurant, an open Terrace for more casual dining and an underground [no noise pollution] Lounge Bar with live music.
This experienced management team, has long operated the very successful Santai in Amed and Rio in Seminyak, so the resultant quality is not in question. On the hill above Amlapura is found Bali Asli, the brainchild of that bundle of energy from England via Australia, Penny Williams [ex exec chef at Alila Manggis and currently consulting chef at Lovina's Damai]. Penny learnt her trade in the kitchens of London's famous Savoy Hotel, subsequently working with some great chefs in Sydney before discovering Bali.
Candi Dasa has slowly been waking up and saw a host of new restaurants, some even with daring concepts, such as The Dining Room offering something from every cuisine around the Mediterranean Sea. Highlights for me were their Turkish dish, Beyaz Peynir Haydari, is a thick slice of grilled feta that had been sprinkled with paprika and served with Haydari, a yoghurt based sauce with dill, mint and garlic, and a dish from Malta, Zalza Pikkanti, green bell peppers stuffed with a spicy mix of finely ground beef with tomato, garlic, mint, marjoram and olives, baked in a beef and tomato broth.
The Dining Room started its life as La Sala da Pranzo which resulted in a number of existing restaurants changing their names [but nothing else] to real or bogus French to compete, rather childish I thought! So, sensibly, now it is back to just The Dining Room. They have since added a giant wood-fired pizza oven at front and a separate restaurant on the side is called Pizza Express, offering a range of tempting pizzas. The owner is a retired chef from Perth, Australia, who was 'never going to cook again' but could not resist the temptation in this wonderful location.
Ubud retains its fame as being different from the rest. Highlight of the year was the opening of the perfectly renovated Bridges with outside terrace overlooking the rapids below. Their young Australian chef came up with one of my best dishes of the year, although for me poorly named as a Goat Cheese Brulee, it is a hollowed out beetroot filled with thyme-infused goat cheese cream, roasted and served hot with very crisp prosciutto, crunchily good, and roasted garlic on the side, wonderful contrasts in taste.
In a quiet corner above a small river is the quaint Taksu, a perfect spot to relax and enjoy organic food. An amazing variety of breakfast dishes [for Ubud], some of which are available all day.
Set menus include American, Indonesian, Japanese and Mexican breakfasts. Ryoshi made a temporary move from its long established position to a back water location in Padang Tegal and was surprisingly busy, the garden setting at front proving very popular. They are now nearing completion of the all new Ryoshi [next door between the temporary Ryoshi and Bebek Bengil] that may even see the live Jazz nights that have proved so successful at their Seminyak restaurant.
In the same area Kakiang also rebuilt and re-opened to a full house, still making the best croissants in Bali. Many new cuisines arrived in Ubud, The Melting Wok with its fresh produce stir-fries with a touch of Laos, Ramen Boy serving those Chinese style wheat noodles cooked in a meat or seafood broth, Delicious Onion from Singapore, Istanbul Caf? Ubud Green is a new villa complex with rice paddy views and a few well known faces.
The late night sports bar The Melting Pot offers tasty Mexican finger food, great quesadillas. Up amongst the rice paddies of Katik Lantang, near Pennestenan, is Warung Om Namaste, a large two level bamboo structure, serving a full range of Indian food including all the regular dishes and some tasty Biryanis.
On the hill between Tjampuhan and Sayan many local warungs and restaurants opened but the only one to make its mark was Pulau Kelapa, serving traditional non-Balinese Indonesian food from Java and other islands, all at very reasonable prices. In the same area Dijon Caf?
In Sanur very few changes, the best newcomer was All Spice Caf? Subtle spices for a small but interesting range of dishes at modest prices. Doner Kebabs day and night from a warung of that name and a few more new places about to open.
The Renon area of Denpasar is virtually a constant line of warungs and restaurants, mostly local but some internationally appealing. Virgin Duck led the way with duck done many different ways, even in pizza, but mainly Betutu, or deep-fried or grilled and that wonderful Yogykarta Kalasan, braised in turmeric and coconut milk, the resultant flesh is soft and tender falling off the bone with fork alone. Their dim sum menu is small but very interesting particularly their pastry Char Siew of diced BBQ pork.
Here they are superb, the pastry light, the surface shiny from the egg wash, dotted with sesame seeds, the filling piping hot. Canggu is one of Bali? A natural follow on from the hundreds of villas being built in the area. At the super luxurious villa complex Ametis is the Eternal restaurant. No tourist menu of many cuisines here but just traditional Indonesian, the chef many years at Four Seasons Jimbaran, the place simple and relaxing.
The quality is obvious. Not far away is Deus Caf?. Everyone knows about their custom bikes but the wonderful food is yet to be discovered. Simple Thai Malee Yum Pla, fresh fish tossed in mint, coriander and lemongrass and the sensational Sri Lankan Chicken, a biryani of rice and chicken studded with leaves, berries and spices, another great dish of the year!
No restaurants just villas. Now they have Crazy Cow. So popular when it opened that it had to close down so it could expand next door and use a larger kitchen.
My favourite dish there is their Chorizo Chicken, thinly sliced breast rolled around a chorizo sausage and roasted in the oven. The chorizo is totally unlike those you buy from the deli. This one is soft, luscious and strongly flavoured, the perfect match for the outer layer of chicken meat.
The sausage is prepared on the premises by their Spanish Master Butcher David. Kerobokan as usual was the centre of restaurant openings in Semara opened their Atrium with an exotic breakfast menu, a rarity for the area, but is already doing a major upgrade to include The Deck.
Potato Head opened on the beach, literally, to take on the established trend setters. Bali finally has a high quality Turkish restaurant, Tulip. Their Mezze tray is the real thing presented with all combinations described for your choice, served with that wonderful Turkish bread, baked in the wood-fired oven at front. Many Kebabs and slow cooked meats, very traditional. A revelation with its basic simple Italian fare but all prepared with an attention to detail rare in Indonesia.
Tomatoes from San Marzano, Cured meats from Spain and Italy, homemade salami [pigs specially raised, fat ones for the salami, not so fat for the bacon and hams].
Their Claypot of Meatballs, slow cooked with all red ingredients; chianti wine, red onions and tomatoes is the original grandmothers recipe, handed down and faithfully reproduced. The Chicken Cotoletta is perhaps the best example of how 'simple' food can be so perfect. A thin slab of chicken breast is coated in bread crumbs combined with a dash of balsamico. And then there was Mama San. Everybody knew it was coming, and since opening everyone has visited, reservations are now essential for prime evening dining.
From the Sarong team, the cuisine is what was originally intended for Sarong, street food of Asia via a modern hygienic kitchen. The dumplings are Beijing style stuffed with snapper, chilli and black beans, steamed and full of surprise, they really pack a wallop! From Vietnam Grilled Pork Belly encased in betel leaves. Indian Chicken with betel leaves, ginger, mustard seeds, pickles, lime and coriander. Peking Duck rolled in what are commonly referred to as Mandarin pancakes, with hoi sin, fresh cucumber sticks and green shallots.
Mama San has it all! Smaller good value places opened as well. Also on Eat Street Khaima re-opened with a modern renovation and next door L?
Seminyak saw more openings on Sunset Road, none yet to set the world on fire. An up-market version of Sip, same menu and chef as the original, and many Indonesian variations along the busy road. More are opening but most of the car parks are empty. Sushi Hana was one of the few exceptions, modern sushi, pleasant service and good value. Gado Gado used to be one of the islands top night spots, now after a high quality renovation Chez Gado Gado is a romantic beachfront restaurant, its tree-lined terrace tables in high demand.
Amongst their exotics is Pork Neck, first braised then grilled and stuffed with sage and lemon, served with white beans, roasted onion and peppers.
Legian is family holiday area and Pavone is just what they want. Char-grilled Lamb Cutlets [3 of them], all the way from OZ, are with a coulis of mint and lemon and Cajun potato wedges, many other BBQ and pan fried meats and seafood and all at budget prices. Chef Marcus is in his 4th Bali restaurant, same Swiss menu, same great food. Closer to the beach is Sang Ria from the owners of long time favourite Waroeng Asia. Again simple food, BBQ?
Some evenings non-intrusive live music an added bonus. Bil Sanayeh a good example, spicy potato and crushed kofta balls between thin slices of unleavened bread. The Bukit [comprising Uluwatu, Ungasan and Pecatu] is an unusual area. Once not much more than a mountain of dry rock, it is rapidly developing as a budding metropolis of 5 star and boutique hotels, villa complexes and private villas.
Yet the area is still thin on the ground for standalone restaurants of quality and value. However whilst the locals are always complaining about their lack of choice when one does open that offers something different [last year with the small great value Vietnamese My Kitchen] they do not support them, so closure is inevitably just months away.
A problem they seem to share with the residents of Sanur. Best new openings this year was El Kabron with its Spanish chef ex Barcelona? Atop the cliffs at Pecatu, a place to relax with food and drink. Jimbaran also offers little outside of the hotels and this year no change with the only newcomer of note Topeng, in the new Kupu-Kupu Barong hotel.
Nusa Dua has many standalone restaurants but most have a distinct tourist flavour, with many menus almost identical, almost all of which these days have a Russian translation. Along the peninsular atTandjung Benoa was more action with the opening of Queens of India with the same menu as their Kartika Plaza one. Further along towards the point Sakala is a serious attempt at fine dining. French restaurateur and Maitre d? The Carpaccio of Butterfish and Duck Foie Gras [imported from the Lande region of France, coming as two perfect small discs, prepared Torchon style, sitting on rounds of thin warm brioche] are just two examples of their attention to detail, using relatively simple ingredients to produce incredible dishes.
Others at that site are due to open soon. The Mozaic team to open an ocean front restaurant [different name and style] at Batu Belig, Kerobokan. Bali Deli to open in Sanur and Ubud, Caf? Moka to open on the Bypass in Sanur. Warren Mead returns to Bali [for a short time he was at Karma Jimbaran] with his simple but effective style of presenting fish so you can actually taste the fish; fresh fish filleted on the premises, dipped in an egg wash to seal the flavour in, then pan fried with olive oil and a dash of butter, with a drizzle of lemon and a sprinkle of sea salt.
Ubud to get a Swedish restaurant, but no one knows where? The Sea Sentosa project at Echo Beach supposedly will have 5 restaurants, some beachfront. First restaurant due to open early Even the salamis are made on the premises from specially fed pigs raised on a controlled diet. Following on from their success at Sarong, Mama San present the street food of Asia. All original with nothing toned down for the tourist masses!
Best Cafe - All Spice Cafe - Sanur dmall neat air-conditioned cafe offering a variety of local and International dishes, all with the subtle addition of spices.
Best Cheapie - Virgin Duck - Denpasar Located in that area of Renon that features 50 other warungs and restaurants but uniquely different to the rest. Duck many different ways even shredded with pineapple and cheese in their thin crisp Hawaiian Pizza? The Bali restaurant explosion continues. For every restaurant that closed down [for whatever reason] in , another two opened!
This has been the norm for the last decade, is there no end to it? As in previous years many of the new restaurants did not stand a chance, they opened empty and have stayed that way all year.
Yet how can you say that the market is saturated when other new places open and find an immediate customer base. Knowing what to do seems to be the answer? Nusa Dua and Tandjung Benoa did not set the world alight, just the usual stream of tourist restaurants, with their? Up on the Bukit, we see the beginning of positive action on the restaurant scene although it is still a difficult market even with hundreds of private villas and massive new villa complexes [what they now build in Bali instead of hotels].
My Kitchen was the 2nd inhabitant of the site on the main road between Ungasan and Uluwatu. Nuoc Cham was its original name but that probably confused too many people. A simple Vietnamese caf? Banh Xeo is the famous Vietnamese Savoury Crepe full of small juicy shrimps, bean sprouts, sliced mushrooms [surprisingly the Japanese Shiitake variety] and beef strips, all wrapped in a crepe made from rice flour and water with a touch of turmeric.
Budget priced but that has not diminished the menu quality, great value under the trees. Thin crisp Pizzas [spicy minced beef], tasty snacks [chicken strips] or full meals [lamb shanks], all served with a smile and at low cost. Individual shops rather than open stalls result in far greater quality but still at a reasonable price. The Japanese Ryoshi chain was the star performer here but very soon a small warung version of a famous Ubud restaurant will offer quality cheap Indonesian dishes to add to the mix.
Fried Dumplings are Chinese style, stuffed with squid with a mayonnaise dip. Chicken in the Basket is slices of crumbed boneless meat. Grilled Duck, which includes a leg, is very good, covered with a sweet super spicy Rica-Rica sauce and jukut urap. Instead of the normal dried shrimps this dish is studded with small juicy prawns, and served? Air-conditioned, clean and friendly, it is a class above the other imports.
Topeng also opened in Kuta, on the old site that was once Le Bake [next door to Dijon]. They specialize in very cheap Indonesian food. Everything is pre-cooked and you select it from the front servery. Legian has not done much to excite the taste buds in recent years. A few changes in management along the main road entrance to the beach which will always be called Jln.
Double Six, although it never was. Adding to the legend was the opening of Caf? Marzano, a small area that provides quite a choice of great value cafes. At the end of that road, beachfront, became Cocoon Beach Club and Restaurant. Mediterranean in style and cuisine, eat in a relaxed restaurant setting or poolside. Dishes such as Spanish Baked Eggs [slices of chorizo sausage topped with eggs and salsa, baked in the wood oven] for breakfast, assorted tapas for lunch [Roasted Beetroot Salad, the beet sliced thin topped with small dollops of Manchego cream, sprinkled with toasted hazelnuts or a sensational Tortellini, large rounds of pasta stuffed with a blend of roasted pumpkin and goats cheese, topped with burnt butter and sage, so simple, so good!
An example of the high quality mains is their honey-roasted Lamb Loin. A perfect piece of meat, served pink, as it should be, the knife just slices through it without effort. Serving is just with sweet beetroot and plum jus. Legian old icon Glory became transformed into Layali, Bali? All those great dips like Moutabal [[roasted eggplant with pomegranate juice, olive oil, sesame seed paste and lemon juice] warm unleavened bread straight from the open oven, Cheese and Spinach pies, and great kebabs particularly the Shish Kofta, minced spiced meat on a skewer.
Now a selection of Arab dishes with spicy rice is also on offer, such as their Biryani, the rice being separate from the meat or fish, and having a consistency more like an Italian risotto but with a strong curry flavour. Seminyak saw more small restaurants open along Dhyana Pura [opening a budget restaurant close to major hotels has always been a license for success in Bali]. Mix Espresso Bar was a strange name for a purely Indonesian restaurant but it has good cheap food.
Same area is an Australian operation, Menu, their monster Burger one of their main attractions. The meat pattie is on lettuce and tomato, topped with cheese, bacon, gherkin and mustard, with a fried egg with mushroom sauce. Served on a sesame seed bun, of course! Back How your heart works Your heart rate. Back Volunteer Benefits of volunteering Our volunteering roles Register your interest. Back Become a corporate partner Why partner with us Ways to support us Our corporate partners Fundraising at work Get in touch.
Back Charity shops Summer Raffle. Back What we do Who we are Our research Back Our research Heart conditions research Circulatory conditions research Risk factor research Our successes in research Our Professors Sign up for our research newsletter Heart statistics Our science image competition.
Back Influencing change Air pollution CPR training in schools Helping research thrive How we support the charity sector Strengthening health systems Tobacco control Working in partnership with other organisations Our campaign successes. Heart Matters More than a magazine: We use cookies to ensure that we give you the best experience on our website.
By continuing to use our site, you are agreeing to our use of cookies. You can change your cookie settings at any time if you want. Read our new privacy and cookies policy.