3123 Nutrisystem Consumer Reviews and Complaints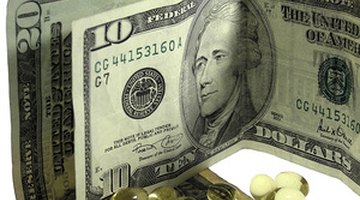 The longer the starch cooks the more it gets broken down and therefore, is more readily digested. When you are dieting with NutriSystem, it will never make you feel that you are under weight-loss diet program. If you know of any place I can find glycemic index numbers for almond flour or almond meal, flaxseeds and other products that are not wheat, please advise — with all the attention on these products, I do not understand the void — can you help me? Our body's energy use will depend on how active we are, how efficiently our body uses the energy, and our age. Fitness advice for wheelchair users.
INTRO NUMBER ONE: The Dr Phil Effect.
When you are dieting with NutriSystem, it will never make you feel that you are under weight-loss diet program. Other than breakfast, lunch and dinner, the company is offering desserts, snacks and shakes as well. All in all, almost all the food items offered in the diet program are tasty and the existing customers of the program are very happy with the taste. Cost of the diet program depends on the chosen menu and diet plan. Initially, you may find it high.
However, when you cross-check it by calculating your overall expenditure on your grocery items, time saved in shopping, preparation and other things, the cost is pretty reasonable.
Existing customers of the program are very happy with the diet program cost, and most of them say that the convenience, taste and results associated with the program are worth the price paid. It is very effective and you will start seeing the results in the first week itself. The diet program has assisted millions of individuals in losing and controlling their weight; in addition, it has even improved their health and fitness too.
The portion controlled meals are convenient to consume, and you can get over the burden of grocery shopping and food preparation. You can reheat the food just before consuming — that is all, you do not have to do anything else. Start taking action and lose weight. The Low Point A low moment occurred this past weekend. I felt "safe" with all the holiday madness gone and then hit the twenty-pound mark — I was elated! Then something happened and I fell into a mad-sad-disappointed emotional state and found myself suddenly out of control — a leftover Christmas cookie and a homemade marshmallow were consumed in short order with zero pleasure.
Small slips, maybe, but still, I was not in control. How did I stop it? I gave myself the night off and sat down to dinner with friends, enjoying a glass of very good wine and a small, low-calorie dessert with dinner. But the next morning I got up and threw a Medifast shake into the blender: I want to get OFF Medifast and back to real food. I can't, of course, know where this story will end.
A new box of Medifast arrived on Saturday. And that fat face in the mirror? When Weight Watchers works for us, when our other healthy lifestyle choices work for us, wonderful! But when something in our lives isn't working, maybe it's time to consider a new approach. Expecting different results from the same behavior is absurd. So a fresh start is hopeful.
It's not giving up, it's taking charge, even when unexpected and unhappy compromises are required. And that, Kitchen Parade readers, is why I write this story, one I could easily have let happen in the background, no word to the wise.
This go-round, I've been so lucky to get great support day in and day out. But we're not all so lucky. Are you looking for Choice? Do you need to tell your story? I'd love to hear it Are you taking account, taking stock?
Do you take hope? Thank you for taking a moment to write! I read each and every comment, for each and every recipe. If you have a specific question, it's nearly always answered quick-quick.
But I also love hearing your reactions, your curiosity, even your concerns! When you've made a recipe, I especially love to know how it turned out, what variations you made, what you'll do differently the next time. Pinterest and Facebook users, "pin" and "share" with abandon, just don't copy the recipes themselves. Fellow bloggers are welcome to repost my recipes, just write the recipe in your own words, use your own photograph, then link back to Kitchen Parade.
Kitchen Parade Fresh seasonal recipes for every-day healthful eating and occasional indulgences. In these words, I hope, is a story of Choice and Hope and Compromise. The Dr Phil Effect. To read comments from other readers, please scroll down. To leave your own comment, please scroll down to "Post a Comment". I went back to Medifast just this week. I have had 2 successful stints, both stopped by pregnancy.
So I said heck with the money, back to Medifast. Right now I'm done with pregnancy so I hope to take it all off and transition right this time! It is the only weight loss program I've ever been successful with, period. No doubt about it. I think the new trends for WW are great - focus on whole eating, etc. But it just doesn't work for people like me!
And it doesn't work fast like Medifast! I am a subscriber of Veggie Venture. I was very excited to see this come through my news feed! So glad this is working for you. What I have to do is get the blood sugar back in order; loosing the weight would be nice, too. I got home tonight after a dinner with some girlfriends, and just as I as going to tell my husband I needed to change my ways, he told ME the same thing about himself.
So I took the chocolate cake I'd made Sunday across the street to the neighbors. I just started Lose It, the app that helps you track calories and exercise, which was a big stumbling block for me on WW. So far, so good! The bar code scanner has been a revelation. I am so proud of you for a mulitide of reasons. I am grateful you shared your story. I have lost 20 pounds just counting calories but am frustrated with the other 30 remaining and am ready for it to be gone. I am considering Medi Fast.
Some of us are allergic to soy and Medifast doesn't work very well in that case. Also, I never lost much on Medifast like I did with weight watchers. Also the food is expensive and too many chemicals. I prefer real, fresh food. Congratulations on your weight loss and even more congratulations on your feeling great! I went to Weight Watchers in , when I finally got that "Aha! I don't mind spending money, but refuse to spend it on my monthly weigh-ins. Hope things continue to go well with Medifast.
I will be interested to find out how you make the transition from packaged food back to "real" food. How about doing the same thing without "meal replacements"? I found your site when I was looking for more veggie ideas for the diet part of the fitness program that I just completed. I don't work for them or anything - just thought it was a really great program! The whole summer thing took me by surprise.
It's so important, however you can do it. But then I said that already, didn't I? I met a woman at a cookie swap i December, she'd lost something like 40 pounds with My Fitness Pal, just tracking calories. For her, the tracking made all the difference. I haven't forgotten telling you, back in July, that I was thinking about it I told you before I'd really even told myself, haha.
I prefer fresh, real food too. I think of it as my 'reward' - not in the way you get a cookie as a reward but that as long as I can get to a healthy weight and stay there, then my love affair with real food can continue I made the mistake of not continuing to weigh in with WW once I lost the weight more than 10 years ago now.
It won't happen again. I'm just trying to not veer off on my own path quite yet. Because I've definitely learned some good things from Medifast, things I'll want to continue. Thanks for the referral too, I'll check into it! I make everything from scratch, so get to make the things I love to eat, but I find as I age I need to eat less to stay in a healthy weight range; consciously moving more helps too.
I hope you will find the balance that works for you once you have transitioned back to food. Once you are happy you are in a weight range that suits you, please be kind to yourself and do something immediately to remedy the situation should the scales start upwards or your clothes get tighter, so that you don't have to resort to expensive, processed diet food ever again.
Alanna, Good on your for taking charge of your health! I told you it looks like you're aging backwards in that photo-weight loss and daily vigorous exercise sure shine almost as much as your smile.
I am not trying to lose weight, only to get on my Reformer in the basement at least 3 times a week, but when a bunch of friends were trying and told me about myfitnesspal I did that. For me, though, cooking new recipes from scratch all the time, it was more of a pain in the bum to type in each recipe than the reward of seeing the calorie count would have been. I have no suggestions for you in that area. So I will say that having some sort of goal a wedding, a half marathon is probably a good motivator.
I don't know--still icy on the sidewalks so I'm not going to take the pup out for a 10 mile training walk this morning.
Three miles will have to do. I'm so proud of you! Also, I can't go on something that eventually I have to "go off of".
I am learning moderation, portion control, all the things I need to work out in "real life. I love to cook, love to try WW recipies, and my family doesn't even know. I am staying right here, and have now kept my weight off for 6 months, even during the holidays. Alanna you look wonderful! My husband and I went on Medifast a few years ago through a nurse at a hospital who guided us. We had to check in with her every week.
We lost a lot of weight, felt and looked great. I agree with many of your observations Of course, once we got "off" it we managed to regain much of it. That is not the fault of MF, but our bad habits returning. I am now WW'g with a friend Thanks for your honest sharing.
You are indeed a blessing. I actually started low-carb whole food a few weeks ago and have felt really great. I used to do Weight Watchers, and I did it faithfully, but it just didn't work for me. I mean, it's one of the most highly recommended and highly statistically successful programs. I know people who have lost pounds and inches and sizes. But for me, it wasn't right; my weight and size remained stagnant. It took a bit to realize that I didn't have to fit in with all those statistics.
Good on you for branching out and finding a different path to health. In the past I had lost quite a bit of weight by basically learning about food portions and making sure I didn't overdo any certain type of food. And I worked out. But once I went off program I gained all that weight back -- and another pounds on top of it.
TSFL is a division of Medifast that comes with all sorts of free support and education that makes transitioning back to whole foods safe and easy. It helps you retrain your brain so you don't go back to the unhealthy habits you had before.
It's more about creating health for life hence its name than about losing weight as a short-term goal. I started Oct 2 and as of this posting I've lost 55 pounds. I think I safely fall into the category of "results not typical". It's amazing how great I feel -- how much energy I have, how my cravings have gone away, how I've broken my addictions from sugar and carbs, how I'm sleeping better Ive lost weight before, but nothing like this. Nothing this fast or easy.
That's worth a lot to me. A few thoughts on some of the objections: I wasn't excited about dehydrated food, either. But do you realize how much processed foods most of us use anyway?? Unless you're making your own breads, pastas, yogurts, growing your own veggies and fruits, etc etc, you are definitely eating a lot of processed foods, even if it's "healthy". At least this food is formulated by doctors to be nutritionally balanced and healthy for you. I heard the price and laughed.
But then I sat down and looked at how much I was spending on food: I ate a lot at my work's cafeteria or coffee bar. The portion of our grocery bill that was stuff I wouldn't use while on Medifast was huge. Suddenly the cost looked so much more manageable. Support on this program is free, unlike other weight loss programs so I was saving those fees as well. Plus consider how much you spend on doctor co-pays, medicines, and how much you could spend ultimately in hospital and other medical bills if you don't lose the weight.
If you've spent money on failing on other plans in the past, why keep going back? The only way to know if you'll succeed on a different program is to try it. In the case of Medifast, if it's not the program for you, return your uneaten food and get most of your money back.
This program does not abandon you once you've reached your goal. It will teach you how to transition back into "real" foods again and then finally teach you how to use those real foods to keep the weight off and be healthy for life. And with TSFL -- the support is free to you for life, even if you're not using the Medifast products anymore. Not a bad deal. Some of it I won't touch again. But a lot of it is really fairly decent and some of it I downright love And then for those foods you're not so crazy about, there are all sorts of creative people out there on the internet who find ways to prepare foods in completely different ways that do make them enjoyable.
For example, unlike Alanna, I can't stand the chocolate shakes. But they make a pretty decent cupcake! I never thought that a program that provides most of your food for me would ever work. I LOVE fresh foods -- fruit in particular was hard for me to give up. When you see results like this as quickly as this, suddenly it's not quite the sacrifice. And I know when I reach my goal I get to have those foods again.
I love this journey and I love helping others reach their health goals as well. There's no better feeling than this! Good for you for taking control of this, and I say whatever works! Great job so far!! However, once I had a little success with Medifast I was motivated to keep going.
Since starting my Medifast journey I have started exercising regularly, my foot pain from plantar fasciitis is all but gone along with all my other aches and pains and I no longer get migraines regularly.
I have also started tracking all my food in MyFitnessPal and I will continue to do that after I get back to eating real food to help maintain my weight loss. Yes - Medifast is not a perfect plan and I would much rather be eating fresh food that I prepare myself, however I needed this to help jump start positive changes in my health.
I wish you continued success on Medifast and your journey to better health. I like it, thank you. And you're the second person today to mention a half marathon, good for you and Mark! It really is a life-saver for so many. Six months is excellent, stay with it!
Good luck with doing WW with your friend, here's to both of you! I so get that. I'm so glad you've found something that is working for you now. We have different ideas on what's processed food and what's not processed food, but I hear you on each of your points. And I'm so glad you brought up the long-term support, that was new to me. I remember when we first knew one another and talked about the differences between Weight Watchers my way and South Beach yours.
The weight isn't "melting off" me like it does for some on Medifast but still, each day when I get on the scale, each day when I feel bones I haven't felt in some years, I feel grateful. I would've expected better of you guys. Your reasons for switching from WW to MF could have been written by me last summer.
I had lost on WW, but the gained back exactly half of it, all the while attending meetings faithfully and sort of following the program. When my daughter decided to try MF last January, I was supportive of her but skeptical of the meal replacements.
She did really well, so I decided I would give it a try. I decided to commit to 2 months and see where I was. Well, 6 months later, I am still here and down 50 lbs.
It isn't easy, but it certainly is simple. I am a longtime and, fortunately, a successful -- so far -- WW member , and I read you for inspiration and recipes. I wish you nothing but the best with this and hope you will update us in your "journey. Meanwhile, keep on cookin' with Medifast. I'm glad you found a plan that works for you at this time.
Thank you for your honesty and courage to write about your switch. Keep up your success. Looks like you don't have too much farther to go! My story is that 11 years ago I lost 40 pounds in about two months. It was too much too fast, but I was "ready", as you say, to just get rid of the weight. I dieted and exercised the heck out of every day--eating very little.
After losing the weight I felt better and ate normal, healthy meals. Over the last five years I have gained about 15 pounds. Reaching 40 was like a stopwatch to my metabolism. In November I picked up running to spend more time with fit family and friends. I am doing the "Run Double C25K"--an app to help you run a 5k in 9 weeks. Since I have never ran a step in my life, this is a challenge, but I want to be healthier, fit, and to spend time with other healthy people to stay on track.
I haven't lost one pound and use that as motivation to keep moving. Surely all those skinny runners looked just like me when they started! Alanna you look great and each of us will succeed using different methods, sometimes even the same methods at different times.
Can't wait to hear more about your successes. Thanks for your honesty and for revealing that different things work for different people at different times of life. A friend at work lost a lot of weight using Medifast and it's transformed her life--she even just went platinum blonde and is still slender after transitioning to mainly real food again--in her early 60s. I lost a little over 30 pounds counting calories in my early 40s when I developed hypertension and around 10 of them slipped back on with perimenopause I've figured out I need more protein now and less carbs.
Hard realization for a carb lover, but my body is talking! Thanks for the inspiration! And you size up the program exactly right, "It isn't easy, but it certainly is simple. I didn't realize you were a successful WW!!
You've really got me thinking on that one This column inspired me to take a chance on a new program. I've been considering going back to WW "again", to loose the 20 pounds which crept back over the last 6 months. But I'm a very picky eater, a great cook, and to top it off, help my neice operate her scratch bakery.
Not a good weight loss combination. Since I am certain you are particular about food with a discerning palate would you be willing to share your favorite medifast "meals". It's a short list. At first, I could tolerate the chicken noodle soup but I've got three boxes on hand and am having to force myself to eat one a day just to get rid of it.
I like the spice pancakes and the chocolate pudding but don't order them because I really don't want to get used to sweet and carb-y things, which I didn't eat before and certainly don't want to get started on. I hated the eggs. I hated the sloppy joes. I hated the vegetable soup. I liked so few things, I sent everything except shakes and bars back Medifast has a good return policy and stopped trying any others.
I'm not bored with the shakes, they're filling, they help me drink more liquid, I like them hot and cold. I know that the Medifast forum is full of people who take the food and turn them into something else eg some today who doesn't like the chocolate shakes says that they make good brownies but I do not want to pretend this is "cooking" or "real food".
So I ignore those possibilities. For the record, I am NOT a picky eater with real food. While there are a few things I don't care for sweetbreads and Wonder bread or prefer cooked one way more than another boiled kale vs sauteed kale , it is rare for me to not like something. The one thing I'd say is, do everything you can t take charge now at 20 pounds. Don't let it turn into 30 or 40 or worse. I wish I'd followed my own advice.
Thank you for the article. I at a point where I really need to loose the weight-again-and keep it off this time. My health is affected by the extra weight. Shame on you, Nutrisystem. We are sorry to hear about the spoiled and stale items you received. We will be reviewing your account and reaching out soon. I am not sure why in today's time of electronics that it takes so long to get the information. We are sorry to hear that it took you so long to receive the information you needed for the program.
We will be reaching out shortly. Pleased with the conversation with my counselor. I feel I have a better handle on what I should be doing. I am looking forward to losing the weight I have set my goal for. Thank you very much for your help. We are happy to hear that you feel like you understand the program better after speaking with one of our counselors. Please let us know if there is anything else we can do to help! I wrote in with a few complaints about some of the food I received; some broken food, bags not sealed and crushed muffins.
Allison was very helpful and courteous and was able to change my mood. Thank you Allison for being pleasant and helpful. Thank you for the kind words! We will be sure to pass this compliment onto Allison.
Keep up the excellent work on the program, Chris! I didn't know this when I originally call to cancel my account. Not that I like it, I understand that it was to be paid now. I was on hold for several minutes and when he finally came back he proceeded to tell me that his supervisor was at lunch and would called me back when she returned, "Oh and by the way here's your confirmation for your cancellation".
At that time I received an email from my PayPal account, advising me that I just made a payment to Nutrisystem. The man had the nerve to charge my account while he had me on hold.
I have called every day, each rep has told me what he did was ok. This is so sad, that he could do this behind my back and it be ok. My call is being reviewed now sure it is but, we all know how this is going to end. I will continue to call each day until I get a callback.
He knew what he was doing was wrong, why else would he have to sneak and charge me. I want an apology and someone to tell me what he did was wrong! If I were Marie Osmond, I wouldn't want to be known as a spokesperson for a company that has such bad reviews. BBB alone has 99 bad reviews and I am getting ready to add another. I guess that wasn't necessary to be said.
We are sad to hear about the way you were treated when calling. This is NOT okay. After the 3rd call to NutriSystem about a late order, Beth finally came online and made a return customer — yet again — out of me. We are so happy to hear that Beth was able to straighten things out for you. We wish you continued success on and off the program. Rachel was very helpful in helping me to better understand my needs while on the plan and I am very thankful for her professionalism.
So far I am enjoying being on Nutrisystem. All of the food does taste very good. The only negative thing is that when I first order they did not tell me that there was so much chocolate in the turbo box.
I specifically requested no chocolate. Maybe training is advisable for people helping people to order food. Thank you very much. We are so happy that Rachel was able to help you get started on the program.
We are sorry that you received so much chocolate after requesting no chocolate. We will be sure to pass this along for coaching. Best wishes as you continue on the program. I have been overcharged. Counselors at Nutrisystem keep telling me the issue has been addressed but I do not receive a refund. This is very upsetting and seems to me to be a bit fraudulent. Please refund my money! We are sorry to hear the NuMi promotion fell off after placing the order.
I have been on the Women's Uniquely Yours Program for 13 months, and have lost over 90 pounds. The frozen food is amazing, and I was never hungry or felt deprived. The delicious snacks and double chocolate muffins have kept me satisfied and I never felt deprived. Thank you for the kind words and keep up the awesome work! Canadian turkey bacon egg and cheese muffin missing cheese - Thank you for the response. I did not to think to take a picture of the back with the information.
If this occurs on the next I will. The cheese was missing on two of the sandwiches out of four on this order. I was trying to explain to the last counselor that I spoke to what was happening to me with eating the food and that it was making me sick.
This is not in regards to Kim in returns. Kim was helpful and very nice to me. Anyway, the last counselor I spoke to was so rude and talked over me and would not let me finish my sentence. It's really upsetting that I did not write her name down. It would be the counselor that I spoke to before I spoke to Kim. We are so sorry that you had such a poor experience.
We will definitely be looking into this and reaching out soon. I had a question about my food. Chat with your counselor. Very helpful but our chat was interrupted. I need to know how to continue after the first week.
I am still confused on how to continue after the first week. Thank you for reaching out. We will be assigning this to a member of the Consumer Experience team to reach out and assist you. The quality of food was pretty good with several options to choose from. Unfortunately when they were out of stock they substituted other food!
Changing your plan such as delivery frequency was very difficult and why I left. Thank you for the feedback. We are sorry that you left for those reason. We will be reaching out to get further information. Have a good one! Over the last several months, I have tried over and over to resolve an ongoing problem with order fulfillment.
Customer service refused to help and refused my repeated requests to escalate the issue and finally Nutrisystem decided to dump me. Even in my last e-mail communication with Nutrisystem where I yet again outlined the problem, the reply back from Nutrisystem completely ignored the majority of what I wrote.
It looks like if Nutrisystem doesn't say anything about the problem, then it magically doesn't exist somehow. This shows that Nutrisystem has drastically fallen in terms of focusing on customer needs and flat out refuses to deal ethically with the customer. We sincerely apologize for your experience. We certainly do not want a long-time member to feel such a way. We will be investigating this and reaching out soon. I have had a couple questions for your people there and I emailed them for a answer.
First reply was very fast, second was a bit slower but they explained to me the reason why. I have been very satisfied with everything from Nutrisystem!!! Thank you for your patience and understanding. We are happy to hear you got the answers you needed. We wish you the best of luck on the program! This is the 2nd time I've been on the NutriSystem plan.
First time was a hit. Lost almost all my weight and kept it off for over a year. Just a little more weight to lose so I ordered again for 2 months. First shipment arrived on time and the food was terrific. Second shipment has the frozen food arrive a couple days late. The 2nd shipment of non frozen food is still not here after being over a week, now almost a week and a half late.
How am I to stay on the regiment with half the menu missing for over a week? My assistant called NS as she ordered for me and asked for help—reimbursement— compensation of some sort. The reply from Nutri system? I even referred you to my sister and brother in law— who both signed up. We apologize that your 2nd order took longer than expected to get to you. We completely understand how this can throw someone off. We will be looking into this and reaching out.